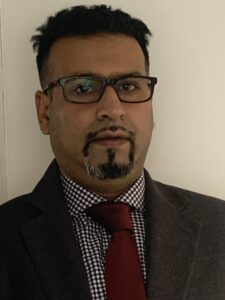 Arfan Mohammed is a Chartered Quantity Surveyor with twenty three years of professional experience working in the UK and the Middle East prior to commencing AM Construction Cost Management services in 2019.
Since graduating from Nottingham Trent University in 1998, he has worked in the UK Consultancy as a QS and or PM on fast track Infrastructure / Construction / Water projects and in the Middle East as a manager responsible for the Abu Dhabi office of Faithful + Gould which had a total workforce of 15 QS's of various levels from graduate to senior.
The projects ranged from Residential, Hospitality, Commercial, Aviation, Mixed-Use through to large-scale complex Infrastructure and Construction Developments and or Programmes. In the Middle East, he has accumulated much management experience leading teams in the delivery of large projects, from inception to completion.
Arfan has gained experience in the full spectrum of commercial management (including Claims and Procurement) for large and complex developments / programmes encompassing most procurement routes used such as Design and Build, Traditional, Construction Management, Management Contracting, Target Cost etc.
Arfan has administered and has knowledge of many different types of contracts from the standard forms contained within FIDIC, JCT, NEC suite of contracts to bespoke Contracts developed by Clients. He has successfully completed and obtained a Masters (LLM) in Construction Law, Adjudication and Arbitration with a dissertation on Alternative Dispute Resolution.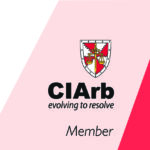 Arfan is a:
Fellow Member of the Royal Institution of Chartered Surveyors (FRICS)
Member of the Chartered Institute of Arbitrators (MCIArb)
Arfan has held Senior Management Positions in the following large organisations:
WSP
AECOM
Kellogg Brown and Root
Faithful + Gould
Turner and Townsend
Recommendations
Arfan was one of the first person I've worked with when I came to UAE (thru F+G) and it was a marvelous time. He was a good leader and treat the team fairly regardless of the role. I wouldn't think twice to be working with him again if given a chance.
Arfan is wonderful to work with; you wouldn't feel like he is your boss. A good leader and leads by example, he has consistently demonstrated a strong work ethic plus a significant of knowledge in our field. His dedication and enthusiasm would make a great addition to any team.
Arfan and I worked together at ADPC on several Tender Bids. Arfan's level head, in depth knowledge, professionalism and hard work helped in the production and issue of high quality tender documents. Arfan is a great asset to any company that he works for.
Arfan is one with true talents that stand out. It was a privilege to have work with him even in a short period of time. He is not just a team leader but a good friend who motivates one's professional.
Arfan has been working as Senior Commercial Manager for Highways England under the WSP PSC providing commercial services. I have personally worked with Arfan in HE since 2016 on differing projects over options/design stage and construction stage. Arfan brings NEC & Commercial experience with a resolute but fair attitude to day to day commercial matters whether this being during procurement, target cost agreement and construction management. Arfan is thorough in his work, ensures visibility of decisions, excellent cost
reporting skills and contractual knowledge. He is an asset to a successful project.
Arfan and I have worked closely for the past 3 years. during that time I have found Arfan to be very conscientious about his work and produced work to a high standard. Arfan displays an excellent knowledge of most Contracts and their practical administration. He is very capable of leading teams on comes and critical projects.
A thoroughly trained and skilled professional with deep understanding of cost and contract matters spanning building and infrastructure projects.Arfan has also applied these skills in both developed and developing markets, managing multi-cultural teams. Always willing to help, with a ready sense of humour, he can galvanised individuals into a team to achieve successful outcomes for Clients. It was a privilege to have him work for me and I would welcome the opportunity to do it again.
Arfan had been a great mentor. He is professional and dedicated. It has been a privilege to have worked with him.