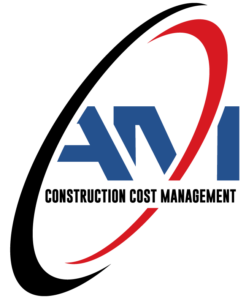 CCM

a

re passionate about the success of clients projects and provide

a

range of services to enable this to happen.
DELIVERING EXCELLENCE IN SERVICE AS A STANDARD
There are many uncertainties in any type of construction work that clients may not be aware of which inevitably costs money and or time. At Construction Cost Management we pride ourselves to having the knowledge and experience aiming to eliminate these or at best to mitigate them and bring them to the attention of the client. The initial task is to ascertain our clients needs by having a direct involvement from the initial stages of any projects.
CCM are passionate about the success of their clients projects and are dedicated, committed to meeting deadlines, keeping the ultimate goal of a successful project which is delivery of the project within budget, to an agreed time frame to the required quality. Our aim is to remove the hassle and aggravation associated with construction / infrastructure projects. Regulated by the Royal Institution of Chartered Surveyors our core service offering is Quantity Surveying / Cost Management. Additionally we can assist clients with Construction Project Management and Dispute Resolution.
With over 23 years of experience, together with membership to two of the industries professional institutes, being Royal Institution of Chartered Surveyors and Chartered Institute of Arbitrators, we pride ourselves in providing nothing but a professional service as required to do so by the aforementioned institutes always acting with integrity, ethically and in the interest of our client.
Our Services
Quantity Surveying / Cost Management
Quantity Surveying / Cost Management
We offer a full range of dedicated services.
Construction Project Management
Construction Project Management
We oversee and are responsible for all aspects of a construction projects.
Contract Management & Contract Administration
Contract Management & Contract Administration
CCM have the knowledge and experience to enable effecient administration of the Contract.
Procurement
Based on your specific project, CCM will consider / discuss the best way in which you should process with the project.
Dispute Resolution
CCM understand that a dispute can escalate into a very complicated issue which could result in excessive costs.
Independent Review & Advice
Arfan Mohammed
Arfan Mohammed is a Chartered Quantity Surveyor with twenty three years of professional experience working in the UK and the Middle East prior to commencing AM Construction Cost Management services in 2019.
Recommendations
Arfan was my Commercial Director on our mega project in Qatar and did an excellent job in his role. I relied on Arfan to handle all of the project's commercial matters which were extensive including our commercial transactions with our client as well as handling all of our obligations to the client including assisting in estimates, reports and all Contractor procurement needs. This was a major task considering that the construction costs of the work we were covering reached into the billions of dollars in US dollars. I was very happy with Arfan and relied on him heavily and trusted his work without question. I would recommend Arfan to anyone based on his abilities, dedication and work ethic.
A very calculated and logical person. Full of life and solutions. I often rely on Arfan as my spring board and his advice and support has been in impartial and often right. Although he would argue with me that he is always right, but then that's just his character.
134 Lower Vicarage Road, Kennington, Ashford, Kent
01233 367 099
07500 736 599